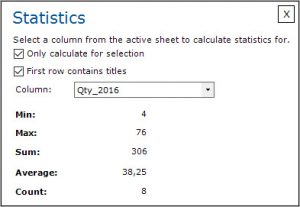 To get more insights in your data, we added a statistic feature.
When selecting objects on a map or rows of data in a sheet, you can quickly see the Min, Max, Average, Count and Sum of the data. Select a specific column first for the data you are interested in.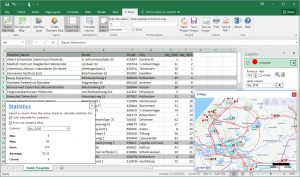 This function is more advanced than the information given by Excel as a standard in the status bar.
The statistics window is available in E-Maps Advanced and Mobility.