Excel E-Maps update history and download
Note: read our License Agreement before downloading E-Maps and using the software application.
Some release notes will be removed or made more compact after new releases.
How to get the latest E-Maps release. Suitable for new users and as upgrade for current users:
Download the installer: E-Maps.exe (112 MB)
Having problems using the self extracting executable?
Download E-Maps_Installers.zip (112 MB), extract the files to your computer and run E-Maps setup.exe.
Release notes
E-Maps 2.2.2 (August 2022)
E-Maps 2.2.1 (December 2021)
Small improvements in the installer.
E-Maps 2.2 (November 2021)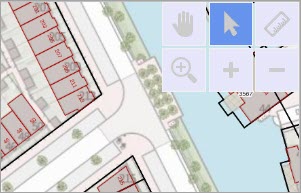 The map window now has a select tool button for faster switching between panning and selecting.
Performance improvement for thematic maps.
The last selected background map will be set as default for the next time you start E-Maps.
E-Maps 2.1.0.3 (February 2021)
Significant performance improvements for loading and geocoding large datasets.
Export to SHP from the Drawing Layer (E-Maps Advanced).
Better positioning data which is added to the map in combination with a shapefile.
A long awaited feature, the distance measure tool (ruler)
New functionality in E-Maps Advanced: point in polygon select points within an imported Shape (.shp) boundary or your own created polygons.
E-Maps 2.0.6.5 (January 2020)
E-Maps 2.0.3.4 (January 2018)
Three new map types for contemporary maps: Hybrid (no labels), Reduced and Reduced (no roads)
New map layers for PDOK version (for The Netherlands only).
Improved geocoding for PDOK version (for The Netherlands only).
Statistics window for numeric content of selected records (Advanced and Mobility versions).
Expand your selection in the same layer by holding the Ctrl-key while selecting.
E-Maps 2.0.1.0 (February 2017)
We added circle selections to the E-Maps Pro version.
Added OSM Transportation layer for mobility version.
Mobility versions now support multiple modality route calculations simultaneously.
Enhanced search when having the full address in one column.
Automatic check for updates changed to once every 3 days instead of every time.
Added functionality to modify heatmap colors and values for the Advanced version
Project files now contain relative paths, which makes it possible to copy or move the files together
E-Maps 2.0.0.70 (March 2016)
Release of the new E-Maps Advanced version
Performance improvement for loading a SHP (ESRI shape) file
Release of E-Maps Mobility Pro
Added option for modifying map size and map zoom
E-Maps 2.0.0.15 (July 2015)
New release (version 2.0)
Enhanced usability
Redesigned buttons