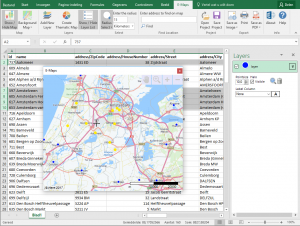 From February 2017, the circle selections are standaard in E-Maps Pro.

This feature is added to E-Maps Pro on request of our users.
Cirkel selections are useful to have spatial insights round a location.
For more advanced selections, you can use the isochrones or isodistance selections.
This feature is part of E-Maps Advanced.
Please compare the specifications van E-Maps Standard, Pro and Advanced