Mark points with boundary select
If you have added a shape map (.shp) to E-Maps, you can select points that fall within that shape in one click..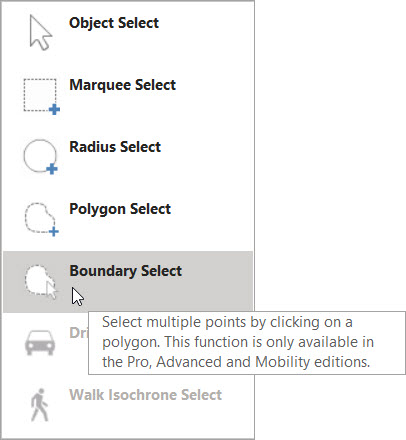 A new button is added under the select menu: Boundary Select

A question mark will be added to your mouse. You can now request information about the points in the shape.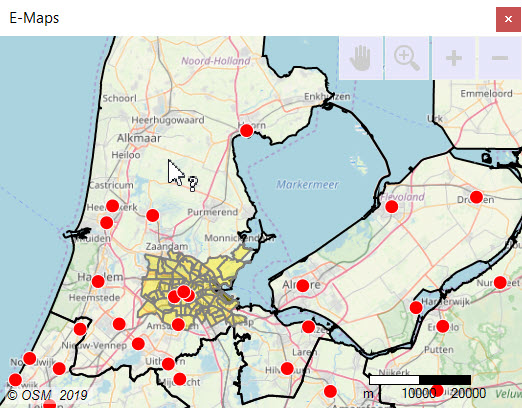 Click on the area from which you want to select the points.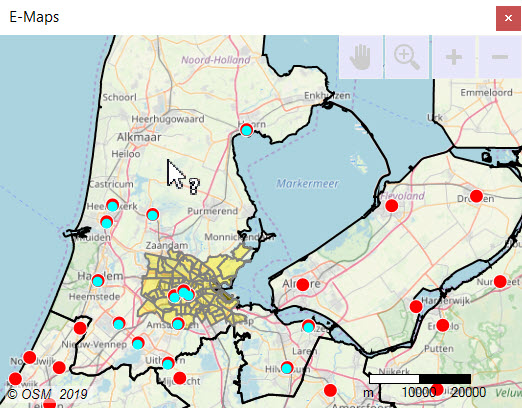 The points are now selected. The selected points will be marked in the Excel Sheet.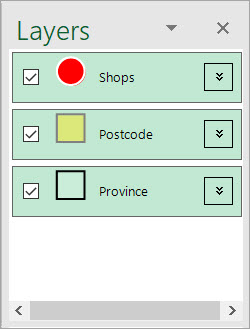 The highest shape that has been clicked will be selected. In the example the Province layer has been chosen.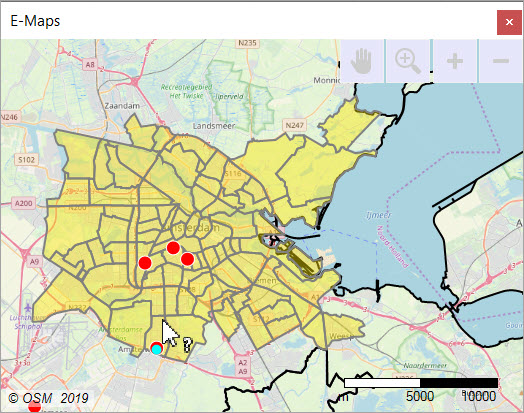 If you click in the Postcode layer, only the points selected postal area will be shown.
The Boundary Select function is available for E-Maps Pro, Advanced and Mobility. With E-Maps Advanced it is also possible to select an area that has been drawn by the user or an area that has been created with built-in the isochrone function.
To learn more about Boundary Select, take a look at the video below: