Check our latest feature: thematic shading on your own imported map.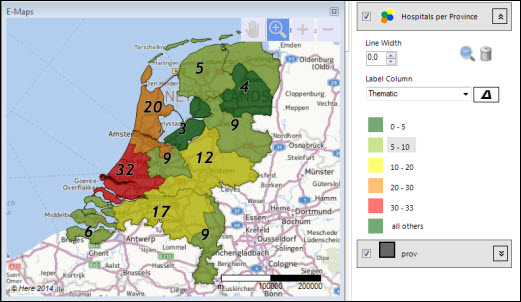 Import your own boundary map in shape format and join your data in Excel.
Select the data in the Excel sheet and create a thematic shading.
You may change the colours, the ranges and set labels.
Last step is to share the results as image or PDF.
learn more>>